This project is for a client who simply wanted a tiger and a dragon connected facing opposite directions. The Tiger represents Power while the dragon represents wisdom. After have another discussion with the client I talked to him about adding "a little twist" and after I told him the concept he was convinced to give me the his approval to add a slightly deeper meaning. I used the sun to represent will power and aggression and for the moon I wanted it to represent Peace and contemplation. There really is no "correct side" in terms of the piece being upside down or the opposite so you are free to enjoy it from any perspective. This was also my first attempt at drawing a night sky by pencil.

I hope you like it.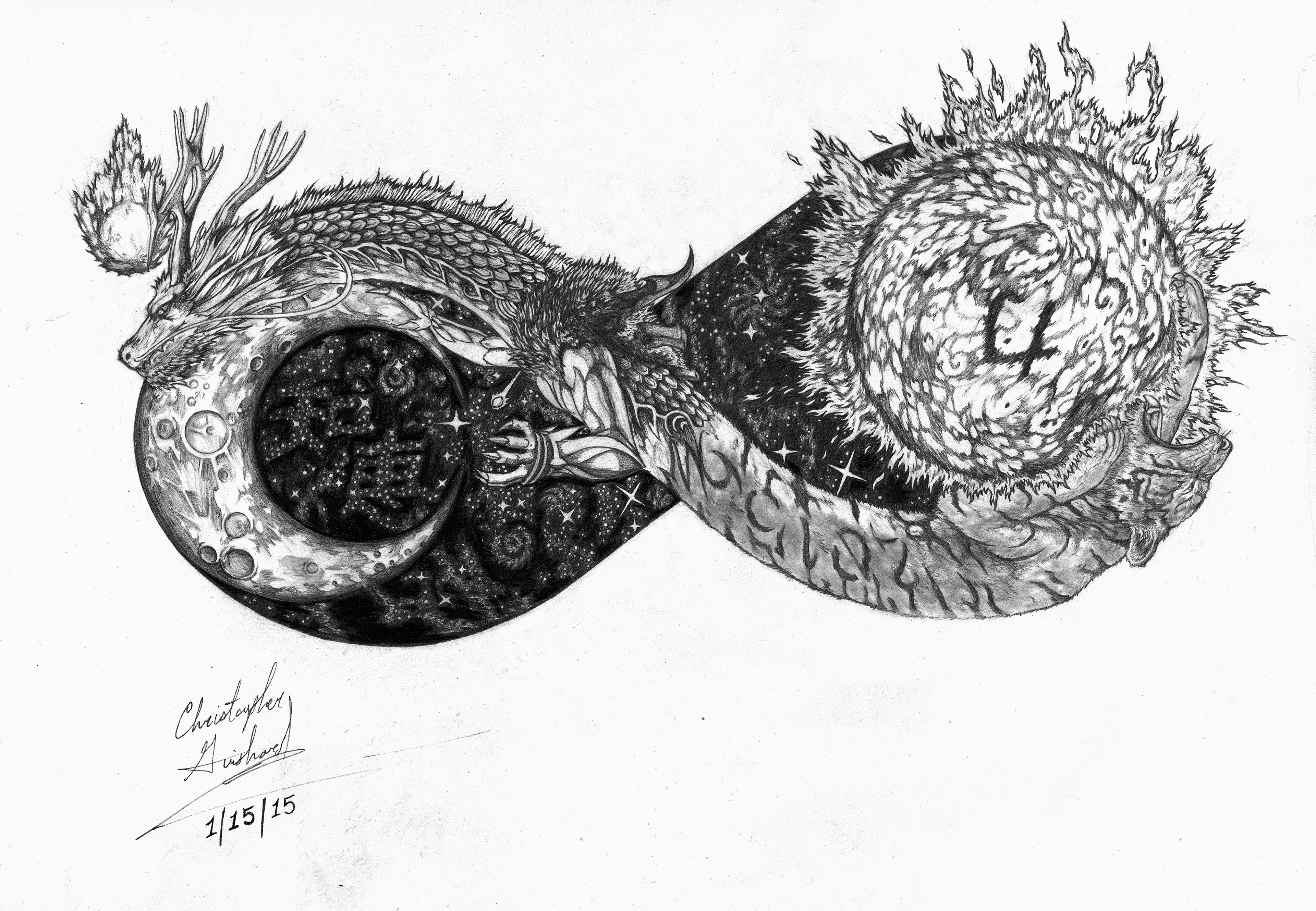 Closely in the center of the moon. The stars form the kanji for Wisdom.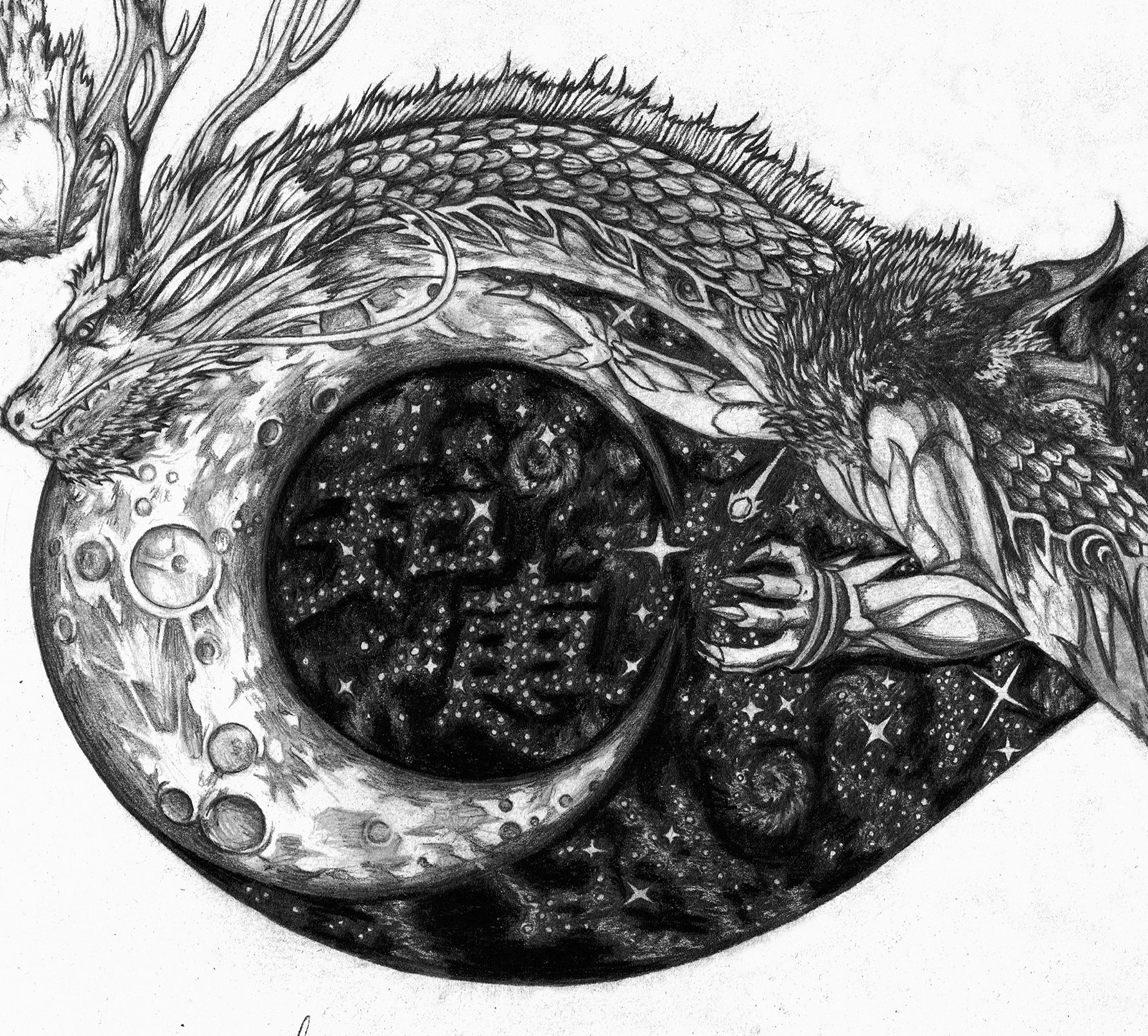 As for the center of the Sun. The kanji of Power.